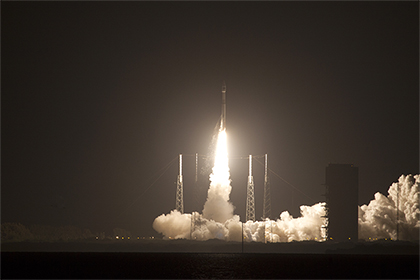 MMS Launched on March 12, 2015 at 10:44pm.
[Click image for larger view]
Magnetospheric Multiscale (MMS) Mission Weekly Report – July 9, 2015
Mission Phase: Phase D-Commissioning
MMS instruments have been activated and commissioning activities are resuming following exit of the long eclipse period.
MMS successfully executed all procedures during the leap second event introduced on June 30.
MMS completed a major milestone with the planned execution of maneuvers to start MMS formation flying in a 160 km spaced tetrahedron.
Newsroom
Look at some photos of the MMS spacecraft getting stacked and ready for environmental tests. Although they will be disassembled again later, these images are a preview of what will be the final flight configuration of the MMS fleet.
>> View Photos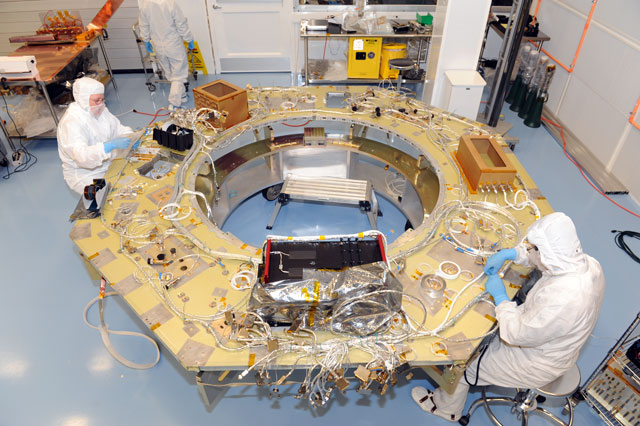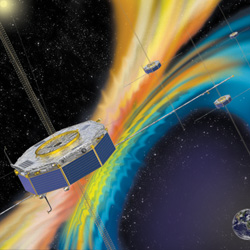 Earth's magnetosphere
as a laboratory to study
the microphysics of
magnetic reconnection
Related Sites

Multimedia
MMS Orbit Animation
This animation shows the orbits of Magnetospheric Multiscale (MMS) mission, a Solar Terrestrial Probes mission comprising of four identically instrumented spacecraft that will study the Earth's magnetosphere.