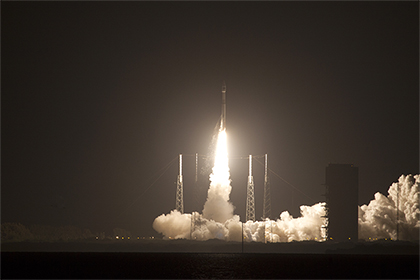 MMS Launched on March 12, 2015 at 10:44pm.
[Click image for larger view]
Magnetospheric Multiscale (MMS) Mission Weekly Report – May 14, 2015
Mission Phase: Phase D-Commissioning
Commissioning continues on schedule.
Energetic Ion Spectrometer (EIS) doors were successfully deployed on all observatories; all MMS deployment activities are now complete.
All observatories were maneuvered back to mission attitude after Axial Double Probe (ADP) boom deployments.
All instrument High Voltage activation operations were concluded in preparation for the eclipse period which extends May 12 through June 21.
Navigator calibration commenced.
Newsroom
Look at some photos of the MMS spacecraft getting stacked and ready for environmental tests. Although they will be disassembled again later, these images are a preview of what will be the final flight configuration of the MMS fleet.
>> View Photos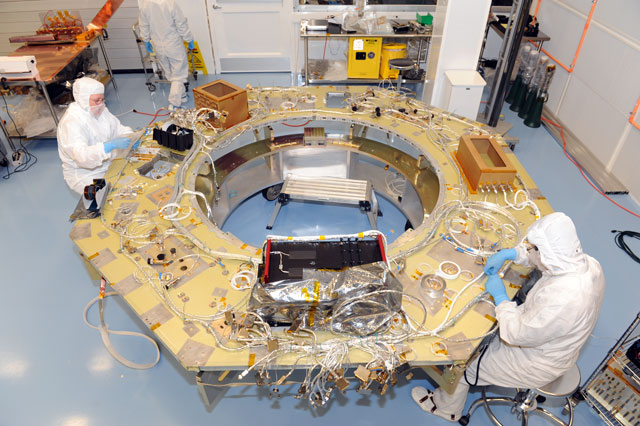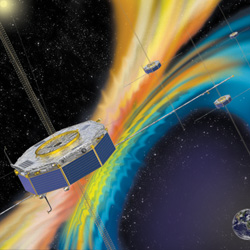 Earth's magnetosphere
as a laboratory to study
the microphysics of
magnetic reconnection
Related Sites

Multimedia
MMS Orbit Animation
This animation shows the orbits of Magnetospheric Multiscale (MMS) mission, a Solar Terrestrial Probes mission comprising of four identically instrumented spacecraft that will study the Earth's magnetosphere.